Last week at Hub, we worked with CNBC on our first collaborative webcast: The Changing Face of Branded Content. Featuring panellists from JWT, MediaCom, CNBC and Hub, the conversation focused on branded content projects that the group have recently worked on, unpicking some of the key factors that have led their branded content projects to success. In this blog post, we'll showcase 5 of our favourite key learnings from industry experts featured on the panel; Jasper Shelbourne, Paul Tremain, Karen Murray and David Hunstone.
If you'd like to watch the whole webcast now, on demand, click the button below to register and play immediately.
"When you talk about the brand touch points I think that's really interesting because, in some branded content, it can feel shoehorned"
– Paul Tremain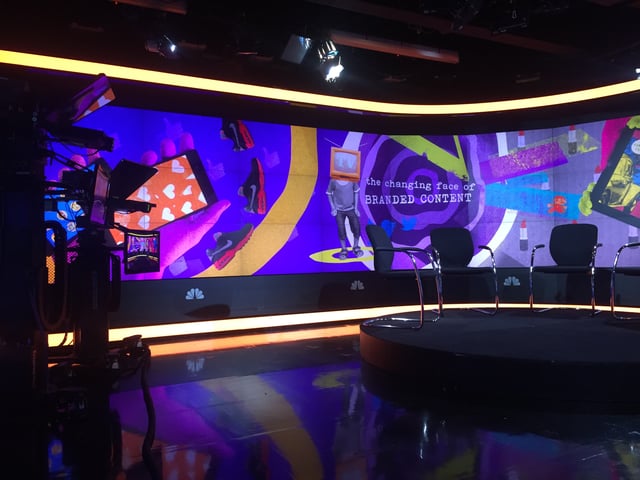 On the topic of branded content needing to be authentic, Paul Tremain and our other panellists discussed that sometimes, the brand can feel shoehorned into a creative concept. Paul spoke at length about MediaCom's recent project with Skoda, Channel 5 and STV, Tour de Celeb, and described the process of working on the project, from concept through to broadcast. Paul stressed that the project had been through rigorous iterations, with sign-offs from brand, broadcaster and MediaCom themselves, to ensure that all parties objectives had been explored and subsequently met.
"Banking doesn't sound inherently fascinating but who isn't interested in money?"
– Jasper Shelbourne
Jasper Shelbourne spoke about tailoring creative concepts for brands in different sectors. Discussing a project that JWT had worked on with HSBC, Jasper mused that banking was not a recognisably entertaining topic, but that people, in general, were inherently interested in money. Using this insight, JWT created a branded content project that fulfilled HSBC's objectives, whilst remaining entertaining for the target audience. Jasper also discussed how the projects narrative, as well as knowledge about the purchasing habits of the audience, had helped to structure the overall content strategy. Even though the process of concept-to-broadcast felt familiar to me, it was fascinating hearing the panellists describe the consideration that had gone into some of the branded content projects they'd worked on.
"KPI's are set from the outset, monitored and adjusted but they're monitored and adjusted so that as data is fed in from different parties […] so the dashboard is an evolving, moving beast!"
– Karen Murray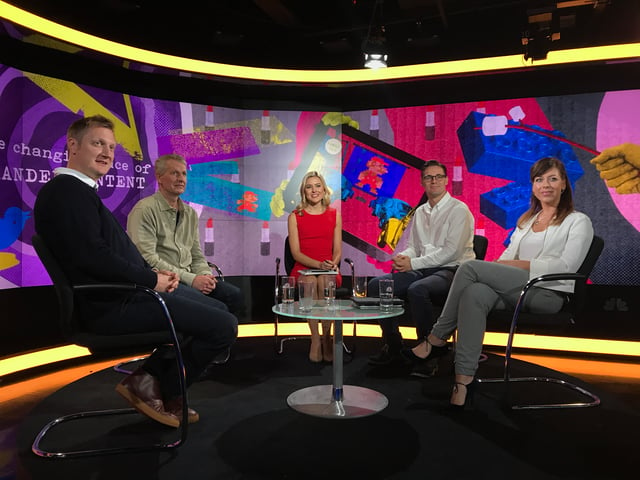 Throughout the webcast, Karen Murray gave us some great insights on how KPI's are measured across branded content projects at CNBC. Karen spoke about CNBC's KPI measurement platform, Dashboards, describing how brands, agencies and CNBC could feed in live data collected from the project and watch progress made across KPI's in real time. Constant granular reporting on data for broadcast outputs is an area CNBC's content studio, Catalyst, specialise in and this helps them to continue to make great content, that their audience wants to watch. Karen also touched on data-anxiety and discussed that the client often leads the discussion on how often metrics should be checked and recorded.
"Long-form is interesting to a brand because it gives them the chance to have a conversation with people over a much extended time frame"
–David Hunstone
When asked why brands would consider creating branded content, David Hunstone, Hub's CEO and Director of Content, discussed how long form content gives brands a larger space to have a conversation with their target audience. David discussed how brands have more time in which to be creative and relevant to their audience, strengthening their brand perception and often customer loyalty. David also talked about producing branded content where the brand has a natural place in the format, advising that if the brand presence doesn't feel natural, that audiences will switch off. This resonated with me personally, having worked on Pop-Up Start Up (a branded content TV show Hub created with Alibaba.com) where it was vital that Alibaba's presence was justified and indispensable in the format. David commented that rather than an audience being forced to sit through a 60 second advert,"long form branded content gives brands that reason to be there [...] The audience is kind of giving permission because they're choosing to watch it. So if it's done well, the audience actually will come to them and say "yeah, I want to be part of that".

It was captivating to see our CEO speak with such passion on this subject. The webcast gave me an insight into the different ways that production companies, broadcasters and media agencies work towards creating branded content and I came away from seeing the panellists discussion feeling motivated and full of inspiration for working on our next briefs and tenders.
If you'd like to watch the whole webcast now, on demand, click the button below to register and play immediately.